6 things to consider when choosing an international moving company
Preparing for a move consists of a variety of factors: from figuring out logistics to gathering supplies. Luckily, international moving companies can make the process easier and less stressful for you.
Choosing a moving company is therefore something you should carefully consider. After all, they oversee your valuable possessions during your trip abroad. In this blog post, we listed 6 things to consider when looking for an international moving company.
Have you researched your moving company thoroughly?
The first and perhaps also the most crucial step is to choose a business with a good reputation. You can tell a lot about a moving company before contacting them. You can start with exploring their website and looking at their services.
But besides your own research, the opinion of someone else provides a good idea of how reputable a moving company is. There are a few ways to do so:
Recommendations from a friend: what to trust more than a personal recommendation from a friend or colleague? We would advice to go around and collect some personal recommendations and plus and minus points per moving company.
Internet reviews: don't know anyone that recently moved abroad with a moving company? Then there are still numerous online platforms that summarize the opinions of other travelers. Examples are Google Reviews or Sirelo.
Is there a good fit with your personal needs?
Every move requires different things. For that reason, it is important to think about your individual needs. Be sure to ask all kinds of questions to your moving company to ensure that there is a good fit between your needs and their offer. To give a few examples:
Does your moving company have a moving truck that would fit all your boxes and furniture?
Does your moving company provide professional packing supplies such as bubble wrap and garment boxes?
Is your moving company available in the time window that meets your needs?
…
Is the moving company licensed?
Here comes an important tip: never use a moving company without a license. Only those who have an official license are legally bound to protect your items.
Is the moving company part of (a) larger network(s)?
Another indication for a good moving company is them being part of a larger network. Those networks typically certain quality standards, which makes them more reliable. An example of a network of this kind is FIDI Global Alliance. This network gathers international moving and relocation specialists who comply with a certain quality standard. Recently Compas International Movers also became a member of this highly regarded network.
Does the moving company offer good insurance options?
Does your moving company offer a transparent moving quote?
To avoid excessive additional costs when moving abroad a transparent moving quote is very important. Avoid cooperating with an international removal firm that omits important details from its quotation. You can also verify by asking your moving company what is included and what is not.
At Compas, we always start with a (virtual) survey in which you show us your items. This way, we have a good view on your items and the size of the move.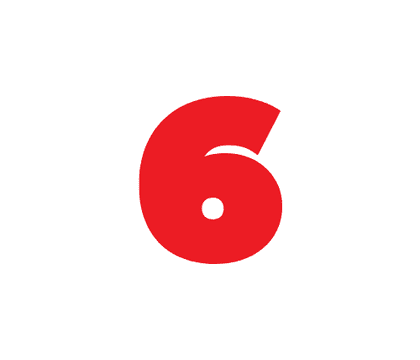 Also: be aware of fraudulent companies
Unfortunately, there is still a small percentage of fraud moving companies active these days. To verify the legitimacy of a moving company you can always:
Look up their service records
Check if they have a physical address
Be aware of large deposits of more than 20% of the total price
Working together with a top-level international moving company?
To sum up: do careful research, ask around, compare different companies, and do not hesitate to back out when a company raises red flags.
Interested in a partnership with a moving company with a proven history of safety and reliability and a high quality of service? Don't hesitate to contact us for your next move!